IHSA 3A Sectional
Meet Name: IHSA 3A Sectional
Meet Date: Saturday, October 30, 2021
Location: Busse Woods
Opponents: Barrington, Conant, Evanston, Fremd, Glenbrook North, Glenbrook South, Grant, Hersey, Highland Park, Jacobs, Lake Zurich, Libertyville, Loyola Academy, Mundelein, New Trier, Palatine, Prospect, Warren
Levels: Invite Only
The Titans put the final touches on a season riddled with many ups and downs this past Saturday, October 30th at Busse Woods for the IHSA Sectionals. The Senior-led team has dealt with setback after setback, and it has required extreme determination and perseverance to get through it all. Following heavy rain the days before the meet, the muddy course posed a serious challenge as the day warmed up in the mid-50s.
The race went out fast with everyone positioning themselves around where they planned. Seniors Brian Hiltebrand and Jayson Stamm came through the first mile within the top 30 places. The 3rd through 5th runners of Seniors Michael Jerva, Brendan Tanaka, and Sebastian Zimmer, came through soon after all packed up. The 6th and 7th runners, Seniors Michael Westfall and John Paul Philbrick were right behind them, beating out runners from other schools to help in the scoring. The fast competition was not going to be passed easily though. The team worked throughout the race to maintain position and move past the others. In the end, Jayson led the way as he pushed to try to extend the season. He came across the line with a time of 16:25 in 40th place overall. Finishing soon behind him was Brian in 16:43 for 59th place. The 3-5 guys broke apart earlier in the race and all managed to meet back up to finish together as a pack. Michael Jerva crossed first in 16:55 for 78th, and Sebastian and Brendan both finished at 16:56 in 80th and 82nd respectively. Finishing off the day for the Titans was Michael Westfall (17:19) in 111th and John Paul (17:45) in 126th, filling in for the injured Senior Elie Nassif. The team raced smart and hard, but unfortunately, with such a strong Sectional, their scores were not quite enough to qualify for the IHSA State Meet next Saturday in Peoria as they scored 315 points. Of the individuals not on a qualifying team, 10 runners advance to state along with the 7 teams, and Jayson finished 11th out of these individuals.
Even though the outcome was not exactly what the team had hoped for, they fought as hard as they could to get to where they did, and they left everything they had out on the course. We are extremely proud of how they have worked as a team to overcome challenges and lift each other up. It was a great season that will certainly be remembered. Thank you to everyone who helped make this season successful including the runners themselves, the amazing coaches, and the wonderful parents!
Until the track season,
- Titan Distance
Individual Results
Official Results (F.A.T.)
Please select an event/division from the dropdown above.
Varsity
| Place | School | Score |
| --- | --- | --- |
| 1 | New Trier | 93 |
| 2 | Barrington | 99 |
| 3 | Lake Zurich | 100 |
| 4 | Palatine | 116 |
| 5 | Hersey | 136 |
| 6 | Warren | 152 |
| 7 | Prospect | 185 |
| 8 | Loyola Academy | 207 |
| 9 | Evanston | 243 |
| 10 | Highland Park | 286 |
| 11 | Libertyville | 292 |
| 12 | Jacobs | 307 |
| 13 | Glenbrook South | 315 |
| 14 | Fremd | 324 |
| 15 | Glenbrook North | 335 |
| 16 | Conant | 410 |
| 17 | Grant | 524 |
| 18 | Mundelein | 558 |
Busse Woods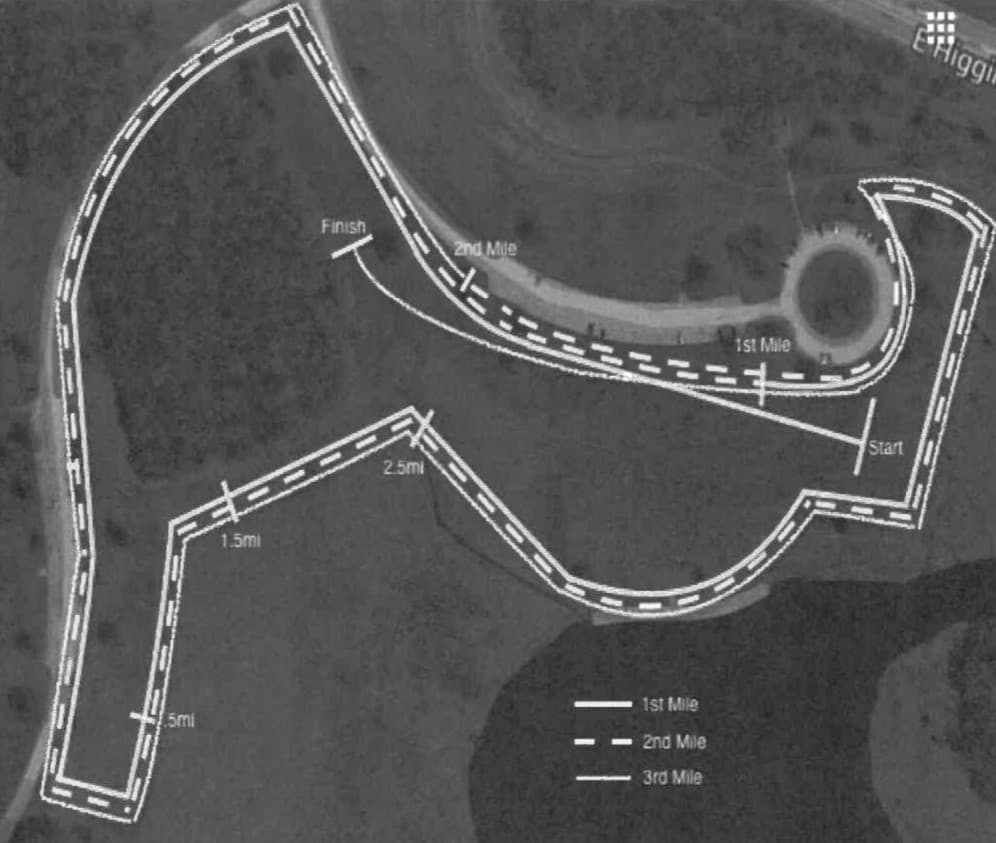 ---
---
Top 3mi Times by GBS Athletes
Previous GBS Appearances
Date
Name
Season
11/2/19
IHSA 3A Sectional
Cross Country 2019
10/27/18
IHSA 3A Sectional
Cross Country 2018
10/20/18
IHSA 3A Regional
Cross Country 2018
10/28/17
IHSA 3A Sectional
Cross Country 2017
10/21/17
IHSA 3A Regional
Cross Country 2017
10/31/15
IHSA 3A Sectional
Cross Country 2015
10/24/15
IHSA 3A Regional
Cross Country 2015
10/28/06
IHSA Sectional
Cross Country 2006
10/10/06
Conant Invite
Cross Country 2006
10/29/05
IHSA 2A Sectional
Cross Country 2005
10/11/05
Conant Invite
Cross Country 2005
11/1/96
IHSA Sectional/Regional

U

Cross Country 1996
11/1/94
IHSA Sectional/Regional

U

Cross Country 1994
11/1/92
IHSA Sectional/Regional

U

Cross Country 1992