Onto Sectionals!
---
---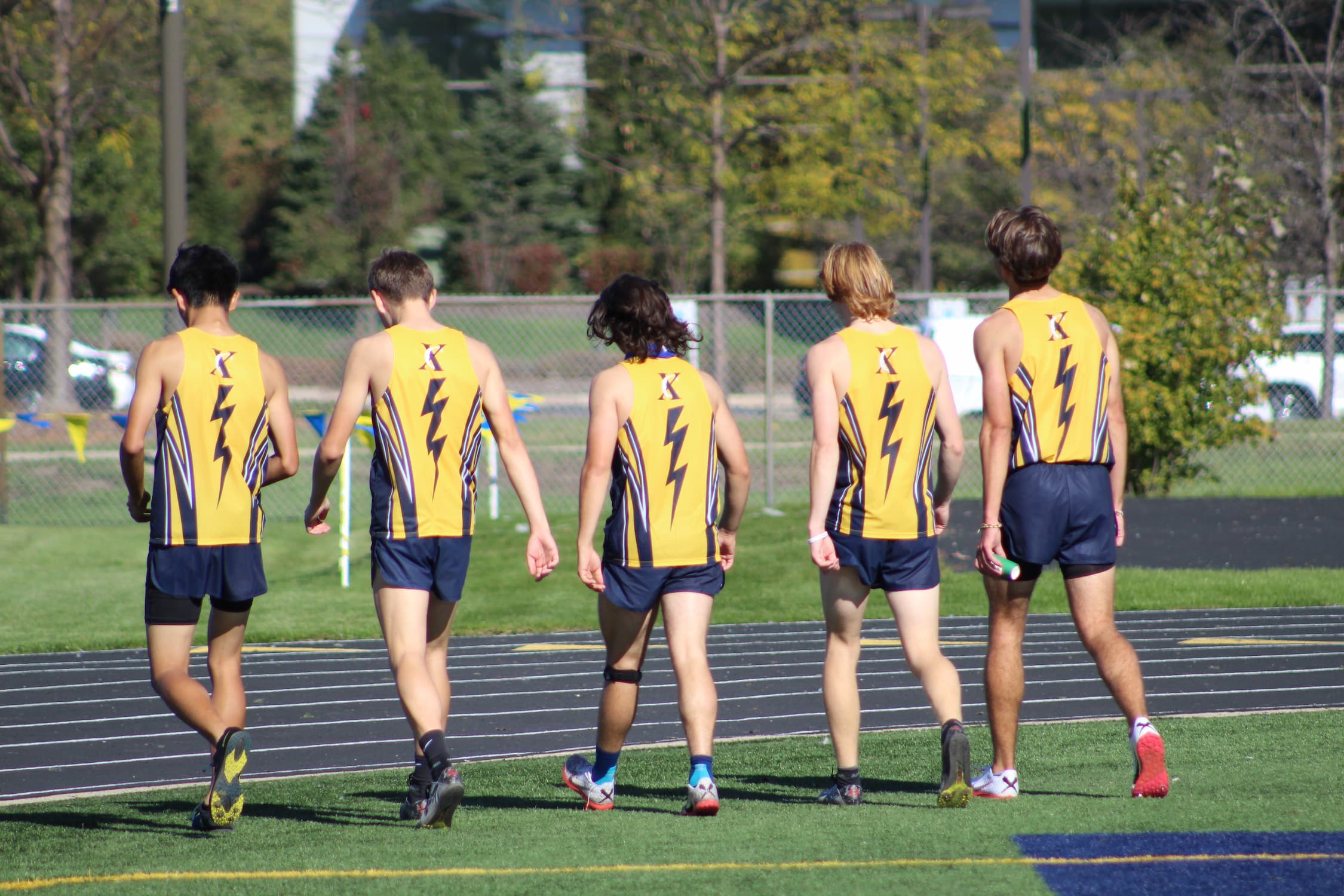 This past Saturday, October 23rd, the Titans hosted and competed in the IHSA Regional with absolutely perfect weather. The boys ran hard and capitalized by taking 4th place out of 11 teams overall behind three ranked teams: New Trier, Hersey, and Loyola. Their finish qualifies the team to advance to Sectionals next weekend for the IHSA Sectional, extending this streak to 7 straight years.
The race went out fast, and Senior Brian Hiltebrand stuck with the front pack to finish his first mile in under 5-minutes. He crossed the line at 3 miles in 16:08 in 13th place. Senior Jayson Stamm ran at a pretty consistent pace to finish just after Hiltebrand with a time of 16:18 in 16th. First-year Varsity runner, Senior Brendan Tanaka improved his personal best once again with a great race in 16:30 for 21st. Senior Sebastian Zimmer spent the majority of his season injured and has rapidly been making his way back. He was moved up to Varsity for this race and certainly took advantage by setting a massive personal record of 16:51 for 37th place. Rounding out the top 5 was Senior Michael Westfall with a time of 17:02 for 43rd. After not meeting his own expectations as of late, Senior Michael Jerva worked with the coaches and collectively decided to employ a new strategy heading into the postseason. As the gun was fired and everyone took off, Jerva remained at the line for about 2 seconds to allow him to go out a bit more controlled and work throughout the race to pass people. This paid off as he was able to get his time back down to 17:12 in 53rd. Finally, Senior Elie Nassif gutted out the rest of the race after reaggravating his achilles injury. Fighting through the pain, Nassif finished just after Jerva in 17:20 in 56th. In total the team had a total of 130 points for 4th place.
It was a great day to host the IHSA Regional on our home course with great competition all around. The team made some huge strides at this race, and they are all very excited as they look forward to running at Busse Woods next Saturday for the IHSA Sectional. The boys will spend the next week tapering and resting up, and we will see all of you on Saturday!
---