Up and Down Chicago Weather
---
---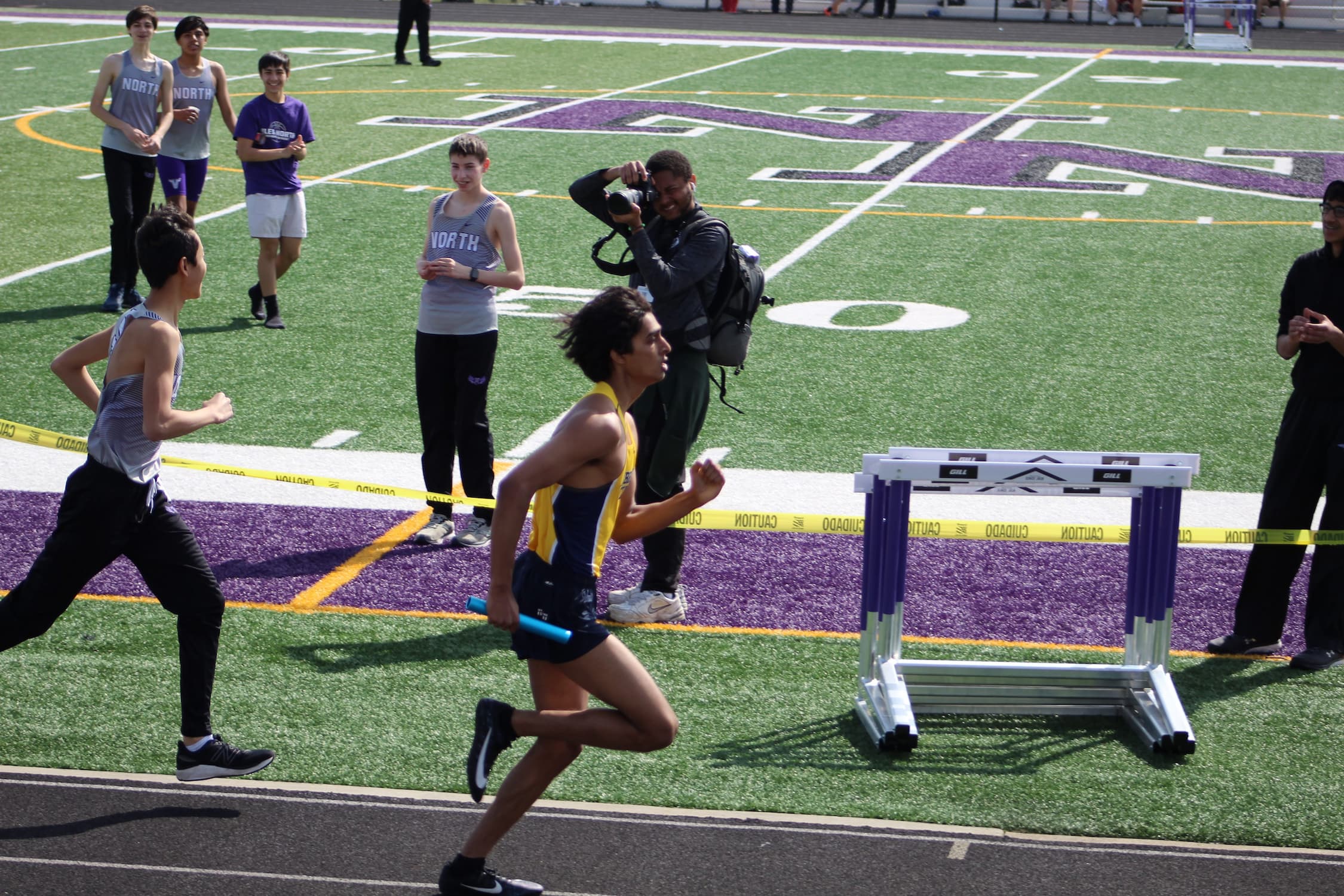 A common theme of this season so far seems to be the weather, and that certainly continued with the Niles North Dan Horyn Invite this past weekend. The meet, originally scheduled for Friday night, was moved to Saturday morning due to constant storms in the area. In regular Chicago fashion, Saturday though represented the first 80 degree day of the year, accompanied, of course, by almost 50 mile per hour winds. Either way, the team traveled over bright and early for a great day of racing, full of PRs all around.
To start out the day, the Varsity 4x800m secured a strong second place, aided by a great PR from senior Derek Lentz in 2:11. Fellow senior Matthew Penne matched that same PR of 2:11 himself in the open Varsity 800m. In the 1600m, senior Jayson Stamm broke his own best time with a blazing 4:46. At the Frosh/Soph level, sophomore Jefferson Wei cruised through his 1600m in 4:54 to set his own PR as well. Shoutout to all for some amazing races and to anyone that set their PR!
Going into the final event of the hot day, the Titans were tied for first place with Prospect at 100 points. All the 4x400m team needed to do was beat Prospect in that event to secure another win for the team. Stepping right up to the challenge, juniors Mateus Alkhas, James Hiltebrand, Ryan Schaefer, and senior Noah Shapiro quickly pulled away from the rest of the field and took first place in the event with a great time of 3:32. The team finished the day off at the varsity level with 110 points and first place overall in the meet. The next chance to compete will be with the Trevian Frosh/Soph meet at New Trier in Winnetka and a GBS Quad meet at home, both on Tuesday. Rest up, and we will see you there!
---