Improving Week by Week
---
---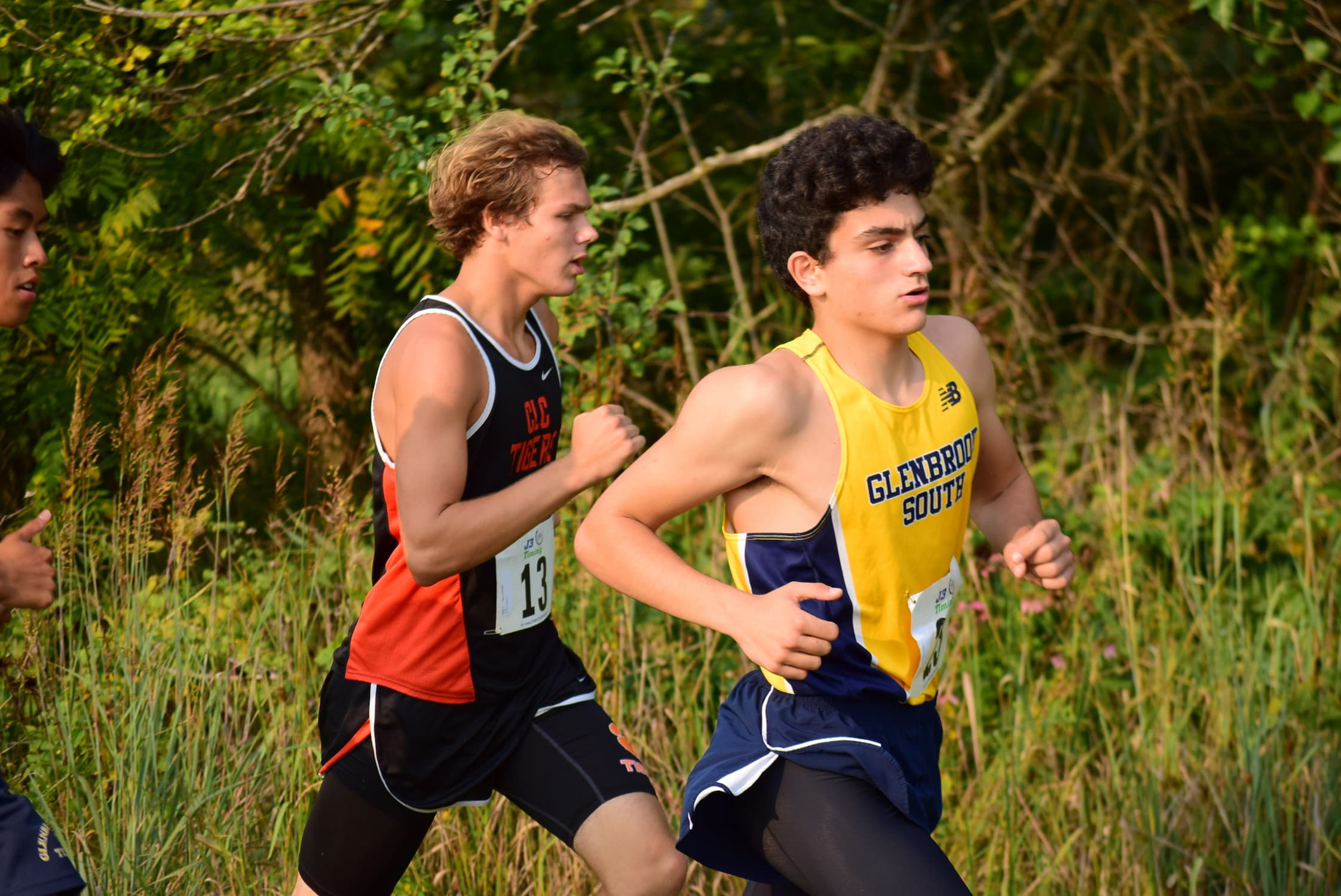 Last Saturday, September 11th, the Titans made the long trip to Matthews Middle School for the 45th annual Wauconda Invite. The boys raced hard all morning into the early afternoon on the tough course.
The Varsity boys started off the day once again on the fresh course. The top 7 is starting to take shape, and senior Brian Hiltebrand (17:03) led the way, as usual, crossing the line in 3rd place. Jayson Stamm (SR) ran a great race as well, finishing very soon after at 17:18 in 6th place, overall. Senior Elie Nassif ran a strategic race by sticking with Jayson for the first mile and a half and then gutting out the rest with a time of 17:42 for 11th place. Brendan Tanaka (17:45, SR) finished the race one place behind Elie in 12th place. Senior Michael Westfall (18:02) rounded out the top 5 in 18th place to get the Titans a score of 47 points which secured 2nd place for Varsity.
The Freshmen and Sophomores boys lined up shortly after for their race. Sophomore Andy Ordway ran a blistering time of 18:30 to get 3rd place in the race. He was followed by Cyrus Cooke (19:58, SO), Jack Qualkenbush (20:03, SO), and Sam Knezevich (20:08, SO). Sophomore Charles Sturiale (20:15, SO) came in as the 5th runner, securing a 4th place finish for the Titans. Connor Herrington led all freshmen in the race with a time of 20:40 as well.
The Open JV Race finished off the day with great races and finishes seen all around. Junior Sully Richards (19:04) stole 1st place from 4 other Lane Tech runners with an extremely close photo-finish. Seniors John Paul Philbrick (19:20), Matthew Penne (19:27), and Matthew Klonecki (19:31) followed closely behind Sully, finishing in 6th, 7th, and 9th respectively. New distance runner, Junior Mateus Alkhas rounded out the top-5 for JV, and the team finished 2nd overall.
It was a great day of racing as the team approaches the CSL schedule starting soon. Next up, though, the boys travel to Warren Township High School for the Bill Dawson Blue Devil Invite on Saturday, September 18th. We'll see you all there!
---