Update for the 2021 Track Season
---
---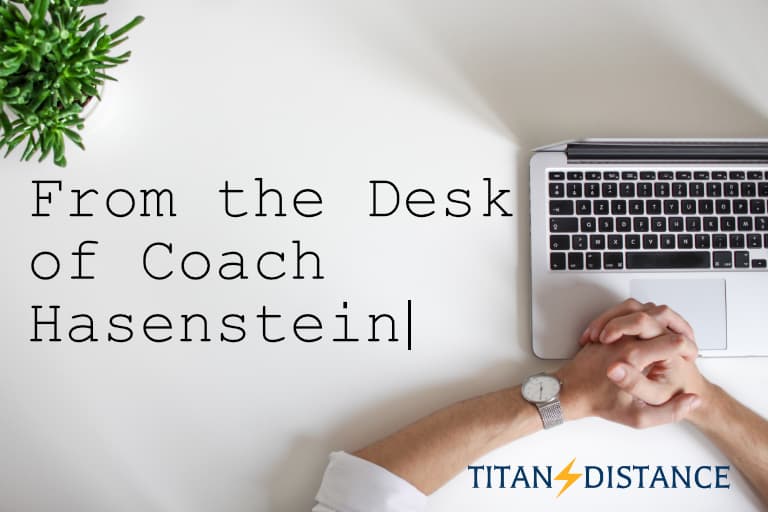 I don't think anyone needs a reminder of just how strange this year has been. There have been a lot of moving parts surrounding the upcoming 2021 track season (season start date TBD), and we are happy to announce some more concrete plans. Here's a quick update from Coach Hasenstein about what's in store for us.
Hello Titan Track and Field Athletes and Parents,
I hope 2nd semester is off to good start for all of you.
As predicted, the IHSA and IDPH are moving quickly to open up opportunities for students and athletes to return to school and their activities. Our Athletic Department is in the process of assigning facilities to teams for conditioning. As of today the Track and Field team has been assigned the the Field House every day after school (3:30-5:30) starting Monday, February 1st! The coaches are very excited to get back to work with our athletes in preparation for our upcoming season (season start date is still TBD).
Here are the nuts and bolts you need to know about the upcoming conditioning days.
1. Only students who are signed up and actively participating in the district Covid testing program are allowed to be on campus and take part in conditioning. If you haven't registered yet for testing you may do so through Power School (directions be provided on Google Classroom Track and Field page). The next testing date drop off is scheduled for Tuesday, January 26th. You must submit a test on or before the 26th to be able to start conditioning on February 1st. (You may start conditioning at a later date if your test is not submitted by the 26th)
2. I have updated our Google Classroom Track and Field Page (Code to join: uy2kxso) and have posted a survey (Track and Field Survey 2021). PLEASE submit this survey ASAP if you plan on coming in for conditioning. The information I receive is critical in determining how to set up conditioning based on the number of athletes we have coming in. The Fieldhouse capacity is 50 people so I will need to set up a rotation based on the survey results.
3. As other sports get permission to start conditioning and as the weather improves some event groups will be able to meet and train outside. Again, our official start has not been determined but I anticipate that announcement will come in the next few weeks....Let's all work together to make the most of the season we are offered!
Have a great night and please take time to look the information on Google Classroom (students will need to join first before I can add parents).
Thank you,
Coach Hasenstein
Stay tuned for more information!
---