First Invite of the Season
---
---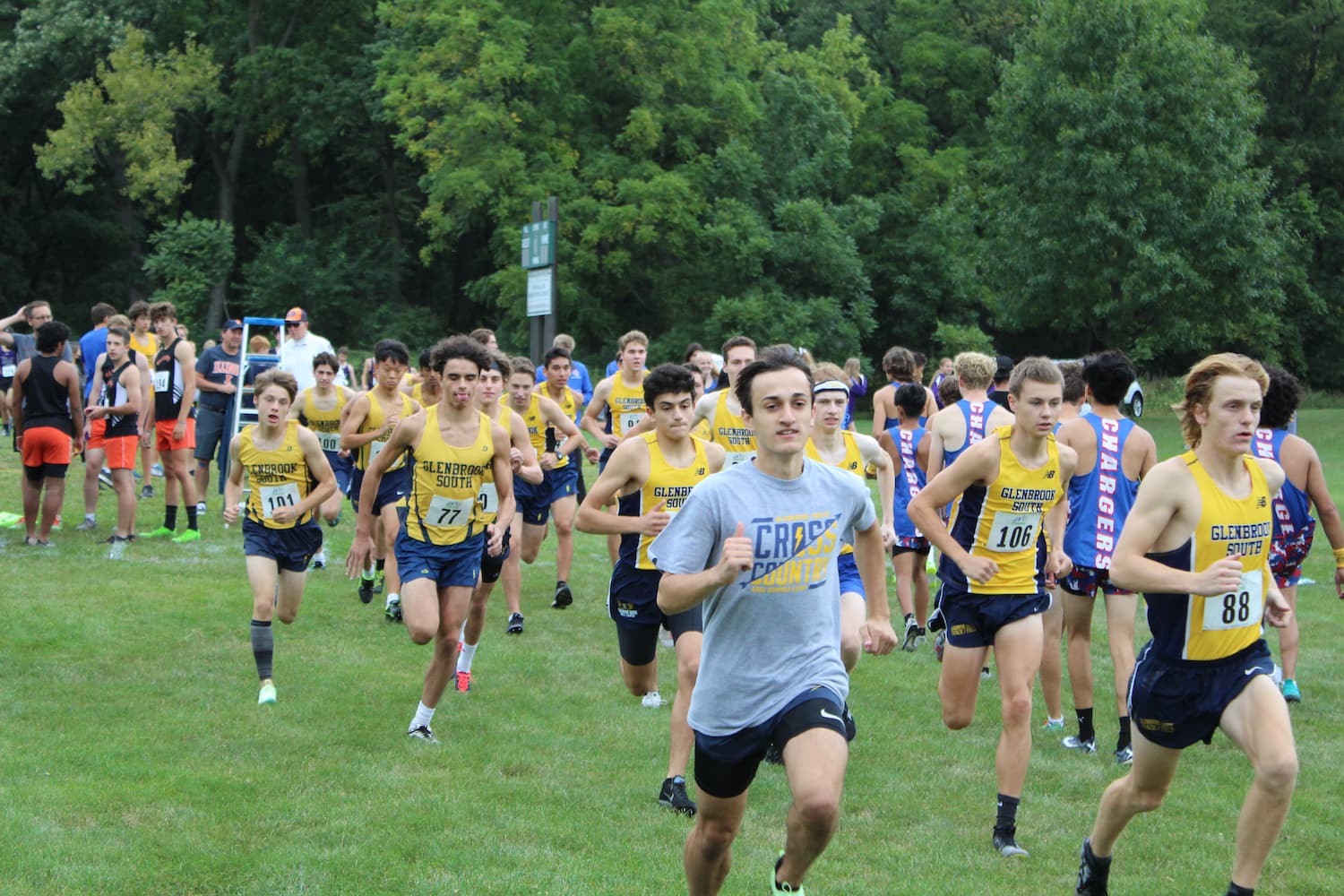 The Titans took their annual trip north to Veterans Acres Park for the Crystal Lake South Invitational this Saturday, September 4th. The hilly course presented a tough challenge for the boys before they get into the CSL schedule this season, and they took this in stride, running great races at all levels.
The 3.05-mile Varsity race with all of the Seniors and Juniors kicked off the day on the fresh course. Senior, Brian Hiltebrand stuck right behind a new Belvidere North runner to lead the entire race, finishing 2nd and crossing the line at 16:37. Jayson Stamm (SR) followed close behind in 8th with a time of 17:30. Both of these times put them each on the top 10 GBS list for the course! Rounding out the top 5 for the team was Michael Jerva (18:26, SR), Elie Nassif (19:07, SR), and Brendan Tanaka (19:21, SR) finishing at 18th, 34th, and 39th respectively for a collective score of 101 points, which was enough for a 4th place finish. Overall, 13 varsity runners brought back trophies or medals from their race.
The starting gun for the Freshmen and Sophomore 2.15-mile race went off around 10 am. Sophomores, Andy Ordway (12:10) and Jefferson Wei (12:17) packed up well for the majority of the race, finishing in 5th and 7th. Cole Malecki led all Titan freshmen by finishing 20th with a time of 13:06, followed closely behind by sophomores, Charles Sturiale (13:20) in 23rd and Sam Knezevich (13:22) in 24th. Another amazing 16 runners won awards at the frosh/soph level for finishing in the top 70. Also, the team got a nice 3rd place finish overall with a low score of 79 points.
The boys are back this upcoming Saturday, September 11th, as they travel to Matthews Middle School for the 45th annual Wauconda Invite. Rest up, and we'll see you all there!
---