Alumni Update: Titan Invite Week
---
---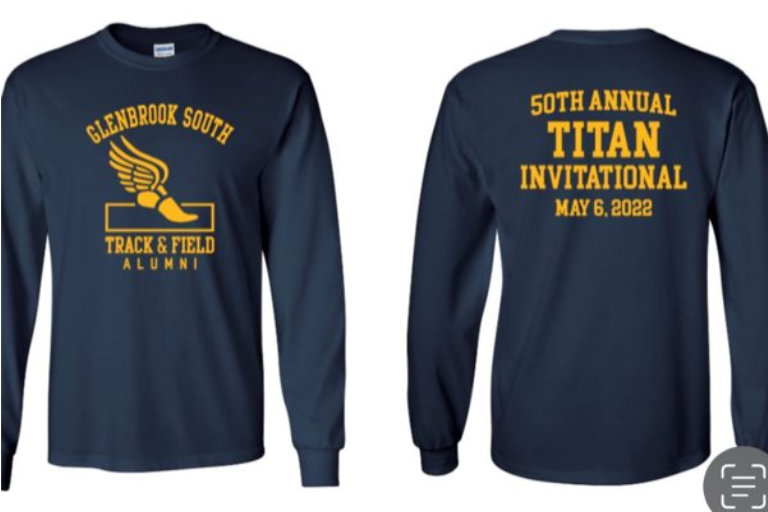 We are looking forward to seeing many of you at the meet and social event afterwards at North Branch (4520 W Lake Ave.). If you are coming to the meet please know that running events begin at 4:45 and we expect to be done with events by 8:15. Please join us for an alumni photo at 5:15 on the Football Field (during the Frosh/Soph 3200 Meter Run). After the meet we have a room reserved until 11:00 at North Branch. The kitchen is open until 10:00. Plenty of time to catch up with old friends.
We will have a limited number of GBS Alumni Track and Field shirts for sale at the meet (see pic). Thanks, Fleet Feet, for helping us out with our gear!
The Titans continue their good fortune on the track with invite wins the past 2 weekends (Niles North and Spartan Relays). We hope our team puts on a good show for you next Friday!
See you soon!
*This message was published by Coach Hasenstein to the Alumni Facebook Group. Please click the "Alumni" link to join.
---