Meet Recap
Despite the windy conditions, Titan Distance ran many amazing races at the GBN Spartan Relays on Friday.
Our 4x800m team (Charlie Schultz, Brian Hiltebrand, Jason Lesynski, and Will Houser) finished in first place by 11 seconds against great competition!
The John Davis Titan Invitational is less than a week away! We can't wait to see the support of the South community!
Team Scores
| | | |
| --- | --- | --- |
| 1 | Deerfield | 104 |
| 2 | Glenview (Glenbrook South) | 86 |
| 3 | Lake Zurich | 83 |
| 4 | Lincolnshire (Stevenson) | 69 |
| 5 | Lake Forest | 65 |
| 6 | Glenbrook North | 56.99 |
| 7 | Winnetka (New Trier) | 32 |
| 8 | Loyola Academy | 31 |
Photos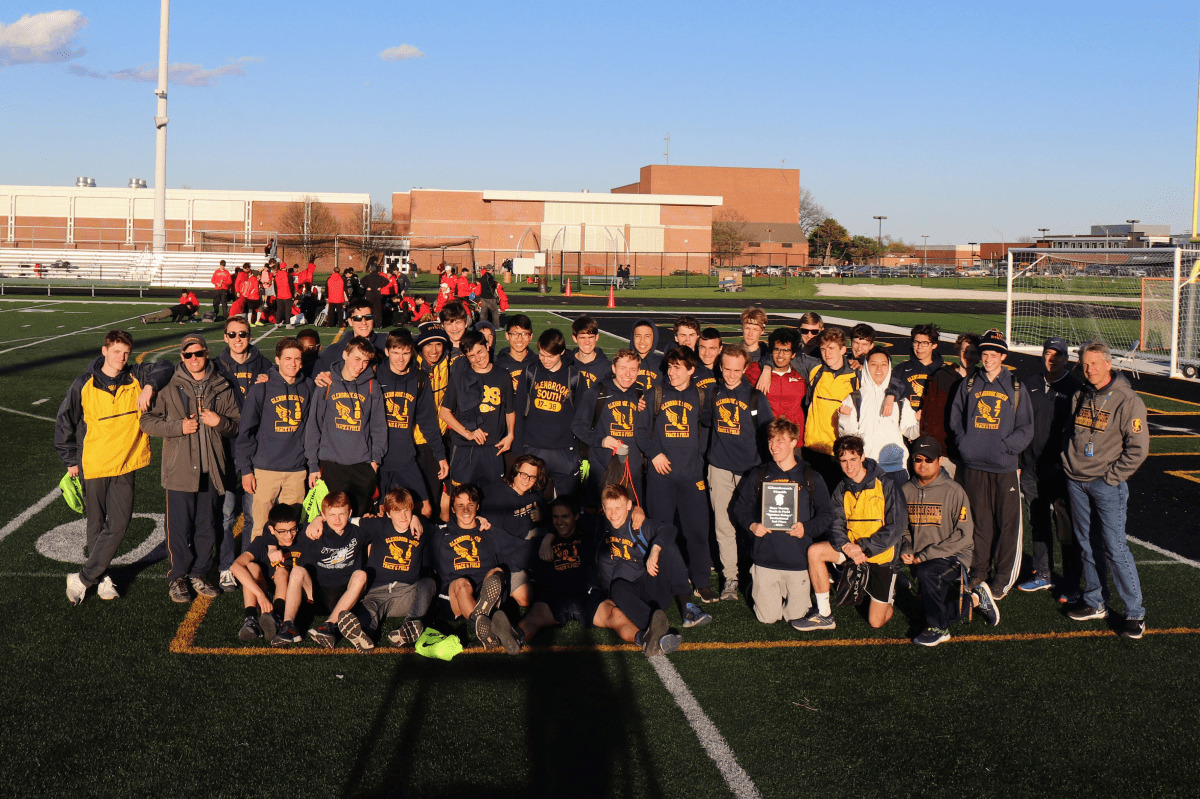 Varsity Results
4x800m
Place
Name
Grade
Time
Team
400m
800m
1
Relay Team
8:22.22
Glenbrook South
Charlie Schultz
Sr.
2:04.2
Glenbrook South
61.0
63.0
Brian Hiltebrand
Fr.
2:05.4
Glenbrook South
62.0
63.0
Jason Leszynski
Sr.
2:11.8
Glenbrook South
60.0
72.0
Will Houser
Jr.
2:00.5
Glenbrook South
59.0
61.0
2
Relay Team
8:31.83
Glenbrook North
3
Relay Team
8:41.78
New Trier
4
Relay Team
8:49.31
Deerfield
5
Relay Team
8:58.10
Loyola Academy
6
Relay Team
9:02.01
Stevenson
7
Relay Team
9:10.33
Northside
8
Relay Team
9:35.21
Lake Zurich
DMR
Place
Name
Grade
Time
Team
1
Relay Team
11:03.72
Lake Forest
2
Relay Team
11:10.14
Deerfield
3
Relay Team
11:13.30
Lake Zurich
4
Relay Team
11:23.27
New Trier
5
Relay Team
11:30.49
Glenbrook North
6
Relay Team
11:35.95
Stevenson
7
Relay Team
11:36.84
Loyola Academy
8
Relay Team
11:54.43
Glenbrook South
James Scott
So.
3:40.0
Glenbrook South
Joey Patronik
Sr.
2:13.0
Glenbrook South
63.0
70.0
John Bresnahan
Jr.
5:04.0
Glenbrook South
69.9
78.1
80.3
5:04
4x1600m
Place
Name
Grade
Time
Team
400m
800m
1200m
1600m
1
Relay Team
18:58.94
Deerfield
2
Relay Team
19:09.60
Loyola Academy
3
Relay Team
19:10.20
New Trier
4
Relay Team
19:27.22
Glenbrook South
Will Kelly
Jr.
4:41.0
Glenbrook South
68.0
72.0
71.0
70.0
Joey Pauletto
Sr.
4:43.0
Glenbrook South
68.0
72.0
74.0
69.0
James Kurtzweil
Jr.
4:53.0
Glenbrook South
68.0
77.0
76.0
76.0
Jordan Lynch
Sr.
5:02.0
Glenbrook South
73.0
77.0
78.0
78.0
5
Relay Team
19:33.09
Stevenson
6
Relay Team
20:18.22
Lake Zurich
7
Relay Team
20:32.81
Lake Forest
8
Relay Team
20:56.63
Glenbrook North
4x400m
Place
Name
Grade
Time
Team
1
Relay Team
3:33.12
Stevenson
2
Relay Team
3:33.81
Lake Forest
3
Relay Team
3:34.47
Glenbrook North
4
Relay Team
3:37.03
Glenbrook South
Charlie Schultz
54.1
Glenbrook South
Brian Hiltebrand
54.1
Glenbrook South
Jason Lesynski
55.9
Glenbrook South
Will Houser
52.8
Glenbrook South
5
Relay Team
3:41.30
Lake Zurich
6
Relay Team
3:42.84
Loyola Academy
7
Relay Team
3:43.35
Deerfield
8
Relay Team
4:02.77
New Trier