Meet Recap
Titan Distance has finished its last home meet last Friday, and their were many great improvements all around. 21 Titans acheived a personal record! Next week is CSL Indoor Week, with opportunities for some of our runners to compete against other Central Suburban League schools. Be alert for another post about that in the near future. In addition, we would like to congratulate our three Titan Distance runners who were voted to be our captains this year: Charlie Schultz, Joey Pauletto, and Joey Patronik.
Some Highlights:
Justin Wrona (Jr) and Jack Cleary (Fr) had the most improvement in the 1600m run, with Justin improving by 36 seconds to a time of 5:40, and Jack improving by 34 seconds to 5:47.
Matt Penne (Fr) had the most improvement in the 800m run, improving 8 seconds and now running a 2:27.
Team Scores
This is either an unscored meet, or team results are missing from our database. If you believe this is an error, please reach out.
Photos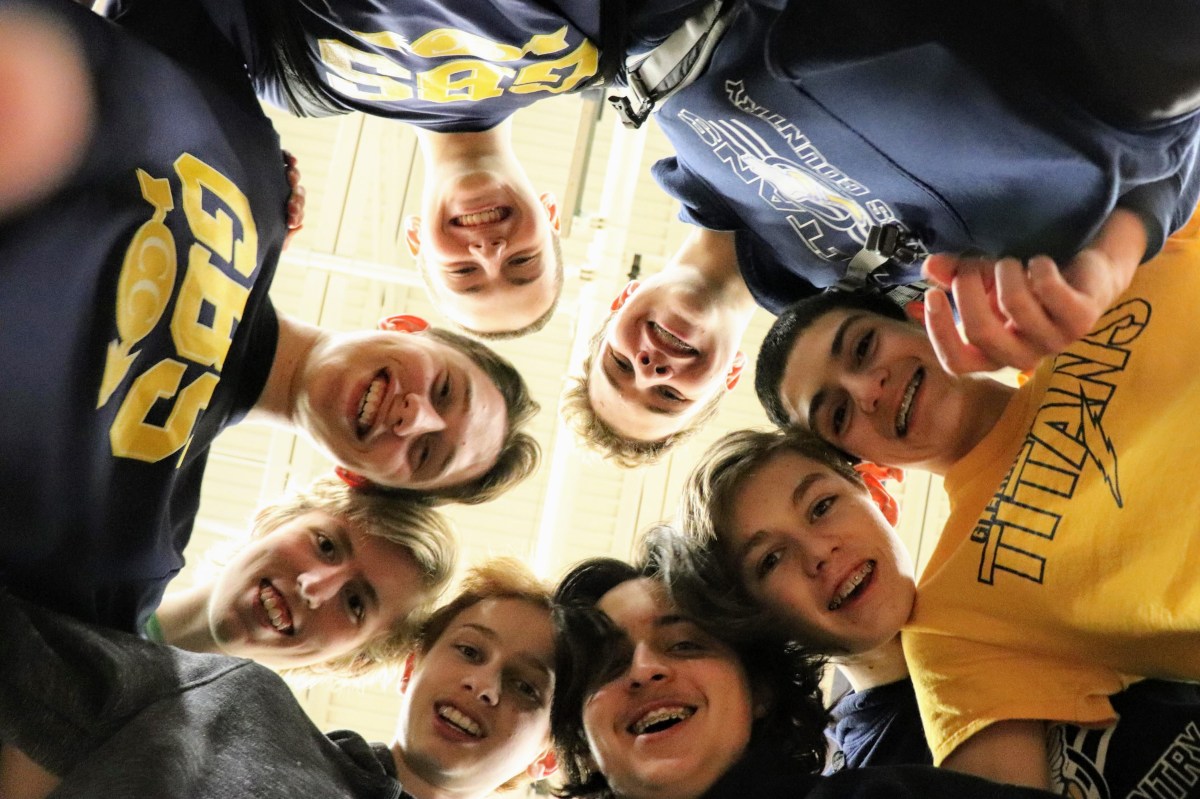 Open Results
800m
| Place | Name | Grade | Time | Team | 400m | 800m |
| --- | --- | --- | --- | --- | --- | --- |
| 1 | Griffin Pasha | So. | 2:05.9 | Warren Township | | |
| 2 | Charlie Schultz | Sr. | 2:06.5 | Glenbrook South | 63.0 | 64.0 |
| 3 | Sam Westfall | Jr. | 2:13.5 | Glenbrook South | 66.0 | 67.0 |
| 4 | Joey Patronik | Sr. | 2:18.1 | Glenbrook South | 67.0 | 71.0 |
| 5 | Matthew Finkel | So. | 2:18.5 | Glenbrook South | 67.0 | 71.0 |
| | Theo Gikas | Jr. | 2:19.0 | Glenbrook South | 68.0 | 71.0 |
| | Tyson Anthony | So. | 2:19.0 | Glenbrook South | 68.0 | 71.0 |
| | Michael Jerva | Fr. | 2:21.4 | Glenbrook South | 69.0 | 72.0 |
| | Matt Penne | Fr. | 2:27.0 | Glenbrook South | 71.0 | 76.0 |
| | Derek Lentz | Fr. | 2:28.0 | Glenbrook South | 72.0 | 76.0 |
| | Ethan Hernandez | Fr. | 2:32.0 | Glenbrook South | 75.0 | 77.0 |
| | Cole Brady | So. | 2:41.0 | Glenbrook South | 76.0 | 85.0 |
| | Aditya Bhalla | Sr. | 2:44.0 | Glenbrook South | 79.0 | 85.0 |
| | Jonathan Joseph | Fr. | 3:08.0 | Glenbrook South | 89.0 | 99.0 |
1600m
| Place | Name | Grade | Time | Team | 400m | 800m | 1200m | 1600m |
| --- | --- | --- | --- | --- | --- | --- | --- | --- |
| 1 | Luke Wiley | Fr. | 4:47.3 | Warren Township | | | | |
| 2 | Joey Pauletto | Sr. | 4:48.5 | Glenbrook South | 68.0 | 75.0 | 74.0 | 71.0 |
| 3 | James Kurtzweil | So. | 5:00.1 | Glenbrook South | 69.0 | 75.0 | 81.0 | 75.0 |
| 4 | Bryan Martinez | So. | 5:02.5 | Wheeling | | | | |
| 5 | Carlos Villa | So. | 5:12.6 | Warren Township | | | | |
| | John Bresnehan | Jr. | 5:13.0 | Glenbrook South | 74.0 | 80.0 | 81.0 | 78.0 |
| | Wade Hererra | Jr. | 5:13.0 | Glenbrook South | 73.0 | 79.0 | 82.0 | 79.0 |
| | Jordan Lynch | Sr. | 5:14.0 | Glenbrook South | 76.0 | 78.0 | 81.0 | 79.0 |
| | Preston Davidson | So. | 5:16.0 | Glenbrook South | 74.0 | 85.0 | 81.0 | 76.0 |
| | Carter Adams | So. | 5:19.0 | Glenbrook South | 74.0 | 85.0 | 81.0 | 79.0 |
| | James Scott | So. | 5:22.0 | Glenbrook South | 74.0 | 85.0 | 85.0 | 78.0 |
| | Mrugesh Thakor | So. | 5:31.0 | Glenbrook South | 76.0 | 86.0 | 87.0 | 82.0 |
| | Justin Wrona | Jr. | 5:40.0 | Glenbrook South | 76.0 | 88.0 | 92.0 | 84.0 |
| | Jacob Baim | Fr. | 5:42.0 | Glenbrook South | 77.0 | 88.0 | 89.0 | 88.0 |
| | John Paul Philbrick | Fr. | 5:46.0 | Glenbrook South | 77.0 | 88.0 | 92.0 | 89.0 |
| | Jack Cleary | Fr. | 5:47.0 | Glenbrook South | 77.0 | 88.0 | 92.0 | 90.0 |
| | Robert Hartsig | Fr. | 5:54.0 | Glenbrook South | 80.0 | 90.0 | 96.0 | 88.0 |
| | Ricky Egen | So. | 6:37.0 | Glenbrook South | 88.0 | 102.0 | 106.0 | 101.0 |